Journalism Department Newsletter Fall 2017

KCPR News is No. 1
KCPR was recognized this fall as the No. 1 college radio station by Great Value Colleges.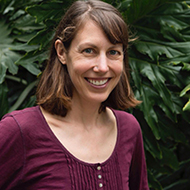 Instructors Team Up to Write for the BBC 
Cal Poly journalism instructors Katya Cengel and Keli Moore combined their print and broadcast backgrounds for a story that was published by the BBC. 
Faculty Profiles
The Journalism Department welcomed two new adjunct instructors in fall 2017, Mike McPhate and Sandra Duerr. Get to know them! 
New Home, New Role for CCPR
Fall 2017 marked the beginning of CCPR as the in-house public relations agency for Mustang Media Group (MMG), which includes Mustang News in all its platforms, KCPR-FM and the business operations of student media. 
Journalism Department Welcomes 81 New Students
The Journalism Department continued a trend of growing enrollment this fall, welcoming 58 first-time freshmen and 23 transfer students into the program, bringing the enrollment total to 312 students.
Vox Media's Lauren Rabaino Visits Her Alma Mater
Lauren Rabaino (Journalism, '09) said the Learn By Doing philosophy helped her to continue her spirit of editorial innovation in a changing media landscape.    
Two Students Take on the Journalism Innovation Challenge
Journalism students Olivia Nelson and Megan Schellong share their stories of competing in the Journalism Innovation Challenge, a speed-racing, entrepreneurial pitch competition.
Alumni Update
Breaking news on Journalism Department alumni.
---
Related Content