Journalism Department Newsletter Winter 2018

Richard Gearhart Named KSBY's Evening News Anchor
Richard Gearhart (Journalism, '91) has been named KSBY's evening news anchor after serving as the face of the morning news show, "Daybreak," for 27 years.   
Journalism Alumna Part of Pulitzer Prize-Winning Team
Julia Prodis Sulek (Journalism, '86) and journalists at the East Bay Times were honored in April 2017 when the paper received the Pulitzer Prize for breaking news for coverage of the Oakland Ghost Ship fire.  
Journalism Student Awarded $2,500 Internship Grant 
Bianka Pantoja was awarded a $2,500 Advertising/Marketing Internship Grant by the California Press Foundation in January. 
New Course for Student Media Managers in the Works
Journalism Professor Pat Howe has been designing and experimenting with a new course intended for Mustang Media Group leaders.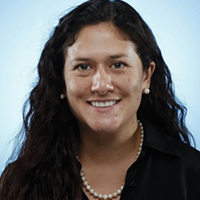 Six New Members Join the Journalism Advisory Board
The Journalism Advisory Board welcomed six new members.  
Send Us Your Nominations for Mustang Media Hall of Fame
The Mustang Media Hall of Fame honors individuals who have made significant contributions to the student media organizations in the Journalism Department or those who have used their student media experience to launch successful careers.

Alumni Updates
Breaking news on Journalism Department alumni.
---
Related Content