Thank You for the Pizza!
A staple of any election night is pizza in the newsroom. So what happens when the newsroom is closed because of a pandemic, and student journalists are covering this important story from home? The pizzas come to them!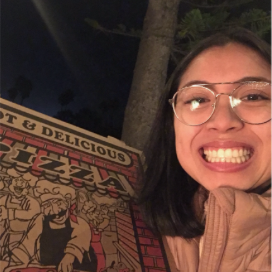 Thanks to the alumni who donated a total of $1,300 to our Mustang Media Group Go Fund Me appeal, we were able to have 39 individual pizzas delivered to the staffs of KCPR, MNTV and Mustang News on election night.
The students, filing their stories from across the state and beyond, were blown away by these election night gifts, which provided the necessary fuel to keep them going through the challenging night.
The pizza appeal has closed, but we are still seeking support for KCPR and Mustang News. Your support can really make a difference with the financial challenges created by COVID-19. Donate here.
View more photos from election night here.
Related Content