Cal Poly Journalism Presents the Mustang Media Hall of Fame
2018
View a video of the awards presentation here.
Bruce Flohr
While still a broadcast journalism student, Flohr was hired at RCA to lead the alternative radio promotion department. From there he worked his way up to senior vice president of A&R, signing bands such as Dave Matthews Band and Foo Fighters. In 2002, he joined Red Light Management and helped build one of the biggest management companies in the business, managing artists such as Dave Matthews Band, Luke Bryan, Chris Stapleton and Allen Stone. Flohr is also a founding partner of Greenlight Media as well as a frequent speaker at conferences and universities around the world. He is on record stating that his music business career would not have been possible without KCPR.
Susan Houghton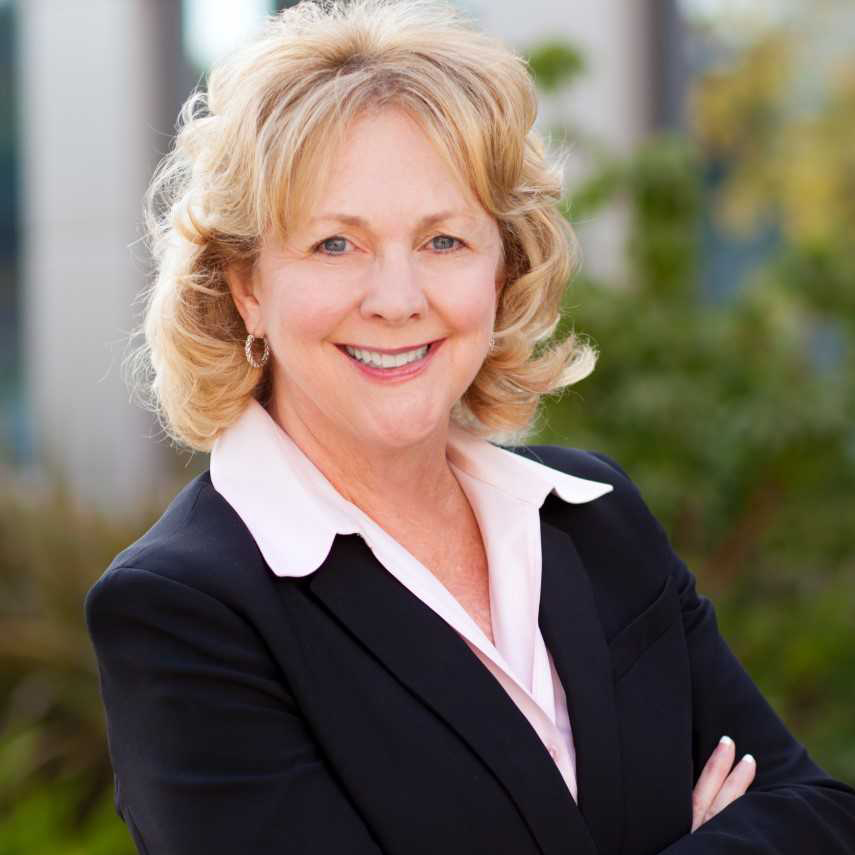 Houghton has more than 30 years of experience in public affairs, corporate communications and philanthropy. The former Mustang Daily reporter and public affairs director/ reporter at KCPR started her career as a journalist at KSBY-TV, KFSN-TV and KMGX-FM and later served in leadership and managerial roles at Lawrence Livermore National Laboratory, UC Berkeley, Cal State Bakersfield, Allan Hancock College, Pacific Gas & Electric Co., Safeway and Contel. She has personally founded three non-profit organizations. One, Sunflower Hill, is developing vocational options and residential communities for individuals with special needs. It was named Nonprofit of the Year in 2017.
Kevin Riggs
An award-winning television news anchor and reporter for 40 years, Riggs has covered the major local, state and national stories of the day, including the Columbine shooting, Oklahoma City bombing and the highly contested 2000 U.S. presidential election. The Emmy-winning political journalist got his start as a journalism student producing news for KCPR. He now leads strategic communication efforts for statewide political campaigns, businesses and non-profits as senior vice president at Randle Communications in Sacramento. True to his journalistic roots, he also delivers regular political analysis, The Riggs Report, for KCRA-TV in California's capital.
Ed J. Zuchelli
As faculty adviser to KCPR from 1969 to 1986, this veteran broadcaster helped the fledgling 1.7-watt radio lab mature into a 2,000-watt, 24-hour news and music station. A lifelong sports enthusiast, "Zuke" also was known as the voice of Cal Poly football and basketball in the 1970s. The World War II veteran also served on the city council in Santa Maria, where he was instrumental in securing the license for the city's television station, KCOY.
2016 INAUGURAL YEAR
Robert Kennedy
Cal Poly professor and administrator, El Mustang adviser and university public relations director, this former reporter helped to found the Journalism Department. Kennedy served as Cal Poly's president from 1967 to 1979, a period of tremendous growth. A standing tribute to his legacy is the campus library that bears his name.

Bruce McPherson
Former California Secretary of State, state representative and senator, McPherson was an El Mustang student reporter before rising through the ranks at the Santa Cruz Sentinel, the newspaper founded by his grandfather, and then launching a successful career in politics that continues to this day. He now represents the 5th District on the Santa Cruz Board of Supervisors.
George Ramos
A key contributor to three Pulitzer Prizes won by the Los Angeles Times, Ramos was a Mustang Daily sports editor and editor-in-chief; Vietnam veteran; Los Angeles Times reporter, editor and columnist; and Cal Poly Journalism Department chair. He was instrumental in founding the National Association of Hispanic Journalists and the Chicano News Media Association.
Al Yankovic
Known professionally as "Weird Al" Yankovic, this four-time Grammy winner is the best-selling comedy recording artist in history. The former KCPR-FM student DJ famously recorded his first breakout hit, "My Bologna," at Cal Poly. He has just completed a wildly successful Mandatory World Tour following the release in 2015 of his No. 1 album, Mandatory Fun.
---
The purpose of the Journalism Department's Mustang Media Hall of Fame is:
To honor and acknowledge those individuals who have made significant contributions to the student media organizations in the Journalism Department or those who have used their student media experience to launch successful careers. This includes alumni, faculty and staff who have been active participants in El Mustang, Mustang Daily, Mustang News, KCPR, CPTV or CCPR.
To recognize the value of having a vibrant student media operation at the center of the Journalism Department's Learn by Doing curriculum.
To engage honorees, the campus and the community in important conversations about journalism integrity at the Jim Hayes Symposium and other Journalism Department events where inductees will be honored.
To advance the profile of student media and the Journalism Department.
Guidelines for Nominations:
Nominees may be Cal Poly alumni, faculty or staff who embody the power of Learn by Doing. The university considers alumni to be anyone who attended Cal Poly; they do not need to be graduates of Cal Poly. Honorees may be inducted posthumously, but those who are still with us would be expected to attend the induction event. We seek nominees who have:
Participated in El Mustang, Mustang Daily, Mustang News, KCPR, CPTV, or CCPR
Distinguished themselves in their profession or element of prominence
Demonstrated social responsibility in giving back to their profession, community or Cal Poly
Related Content