2016 Symposium
4-6 p.m., Friday, Oct. 14
Advanced Technology Lab, Cal Poly Campus
Free and open to the public
For more information and to register for anniversary weekend events, visit Mustang News Anniversary site.

If you have difficulty viewing this video, please watch it on YouTube.
Join us for a lively conversation with some of the brightest minds in news as we explore the challenges of journalism's future. As we celebrate 100 years of the student press at Cal Poly, we discuss how best to prepare students for the next 100 years.
The Jim Hayes Symposium is a forum where media leaders talk of courage, truth and enduring values. Its goal is to inspire a new generation of journalists, content providers and storytellers to act with integrity. It is named for a beloved Cal Poly journalism professor, chair of the journalism department and founding director of the Brock Center for Agricultural Communication, who was a staunch advocate for fact checking, integrity and ethics.
Symposium Speakers 2016
---
Master of Ceremonies: Kevin Riggs
Senior Vice President, Randle Communications
One of California's top political journalists, Kevin Riggs is now senior vice president with Randle Communications in Sacramento. As a reporter and anchor for Sacramento's KCRA-TV, he covered historic national events, including the 1995 Oklahoma City bombing, 1999 Columbine shootings, and 2000 Florida presidential ballot standoff. He also worked for Fresno's KFSN-TV and Santa Barbara's KCOY-TV. He has been recognized with numerous awards for broadcast excellence, including the national 2011 Edward R. Murrow Award for the KCRA team's breaking news coverage of the Galleria fire. Today he serves on the Advisory Board for the Journalism Department at Cal Poly and provides regular political analysis for KCRA-TV.
Correspondent, Los Angeles Times
Peter King is a California-based correspondent who reports from all corners of the state, exploring its people, culture, past and politics, as well as the pressing issues of the day. Among other roles at The Times, he previously served as city editor and as a columnist. His "On California" column was a Pulitzer finalist in the mid-1990s. A native of Fresno, Calif., King studied journalism at Cal Poly, San Luis Obispo under the tutelage of Jim Hayes. He served as co-editor of the Mustang Daily, with the late Fred Vulin. His 35-year career in newspapers included stints at the San Luis Obispo Telegram-Tribune, Fresno Bee, Associated Press, and San Francisco Examiner. For five years, he served as executive director of public affairs for the University of California. He is a member of the Advisory Board for Cal Poly's Journalism Department.
Editorial Director, National Geographic Partners
Editor in Chief, National Geographic Magazine
As Editorial Director, Susan Goldberg is in charge of all publishing ventures, including digital journalism, magazines, books, maps, children and family, and travel and adventure. She is the 10th editor and first female editor of the magazine since it began publication in October 1888. Under her leadership, in 2015, National Geographic magazine won two National Magazine Awards and the George Polk Award for Magazine Reporting. In March 2015, she received the Exceptional Woman in Publishing Award from Exceptional Women in Publishing.
Before National Geographic, Goldberg was executive editor for federal, state and local government coverage for Bloomberg News in Washington. In 2013, she was voted one of Washington's 11 most influential women in the media by Washingtonian magazine. Previously, she was editor of The Plain Dealer in Cleveland, Ohio, executive editor of the San Jose Mercury News, and deputy managing editor of the News, Life and Enterprise sections of USA Today. She has a bachelor's degree in journalism from Michigan State University, where she now funds the Susan Goldberg Scholarship at the university's College of Communication Arts and Sciences' School of Journalism.
Goldberg is active in professional journalism organizations, and in 2012-13 was president of the American Society of News Editors. She is on the boards of The Reporters Committee for Freedom of the Press and the College of Communication Arts and Sciences at MSU and previously was co-chair of the Medill School of Journalism's Board of Visitors at Northwestern University. She also is on the board of the National Museum for Women in the Arts in Washington and is a member of the International Women's Forum.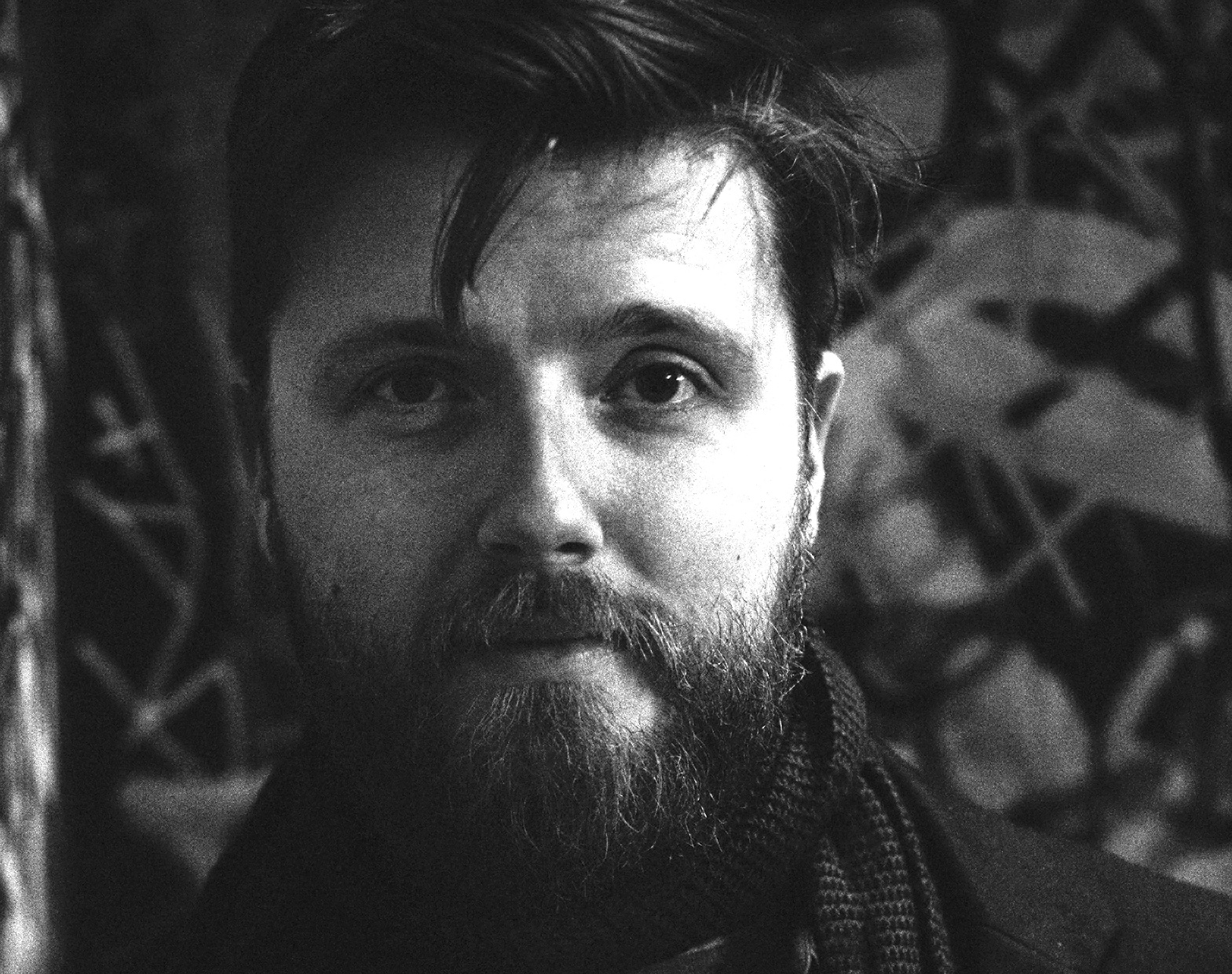 Director of Product Design, Narrative Science
Andrew Paley is the Director of Product Design at Narrative Science, with a focus on the constant evolution of all aspects of the company's advanced natural language generation platform, Quill™. Quill analyzes data from disparate sources, understands what is interesting and important to any intended audience, and generates narratives indiscernible from prose produced by human writers. Paley's role is the perfect marriage of his career in design and development, academic background in journalism and storytelling, and interest in the way human beings come to understand the world (and how technology and AI can augment that understanding).
Before joining the company in 2011, Andrew worked at various startups as both a designer and developer, including JW Player and Open Sky, and earned an MS in Journalism from Northwestern University and a BA in Journalism from Saint Michael's College. In his non-NS time, he tours internationally as a musician.
Vice President, Products, Marketing and Innovation, McClatchy Inc.
Chris Hendricks joined McClatchy in 1992 as Advertising Manager/Marketing for The Fresno Bee, and the following year became its Marketing director. In 1994 he was named Manager of Technology for McClatchy and held this position until 1996 when he was promoted to President and Publisher of Nando Media (renamed McClatchy Interactive), McClatchy's digital publishing hub based in Raleigh, N.C. In 1999, he was named Vice President, Interactive Media at McClatchy. He remained in that role until assuming his current position in 2015.
Hendricks has served on various industry-related boards and committees and currently serves on the boards of the Newspaper Association of America, CareerBuilder and HomeFinder.
Entrepreneurial Journalist, Co-founder of Storify and Hacks/Hackers
Burt Herman is an entrepreneur bridging the worlds of technology and media. He co-founded Storify, a social media storytelling platform used by top media organizations, brands and non-profit organizations that has won numerous awards for journalism innovation. Herman is also co-founder of Hacks/Hackers, the largest grassroots movement bringing together journalists and technologists. He previously covered stories around the world as an Associated Press correspondent and bureau chief for 12 years. Herman was a 2009 Knight journalism fellow at Stanford University, where he earlier graduated with bachelor's and master's degrees.
David Kerley
ABC News Correspondent
David Kerley contributes regularly to "World News," "Good Morning America," and "Nightline." Since joining ABC News, Kerley has covered breaking news stories, including the recent disappearance of Malaysia Airlines Flight 370. He's traveled to every continent except Antarctica for ABC News and has covered a half dozen assignments in Iraq. Prior to joining ABC, Kerley spent more than 20 years as an anchor and reporter across the United States, most recently as the primary anchor at WBBM-TV in Chicago. He worked for stations in Seattle, Boise and Santa Maria, Calif. Kerley has been honored with two Emmy Awards. He is a Cal Poly graduate and serves on the Journalism Department's Advisory Board. More about David Kerley
The Look That Changed My Life presented by David Kerley at the 2014 symposium.
---
Thank You to Sage Publishing for their generous sponsorship of this year's Jim Hayes Symposium.
---
Other Resources
Ways to Donate
Related Content